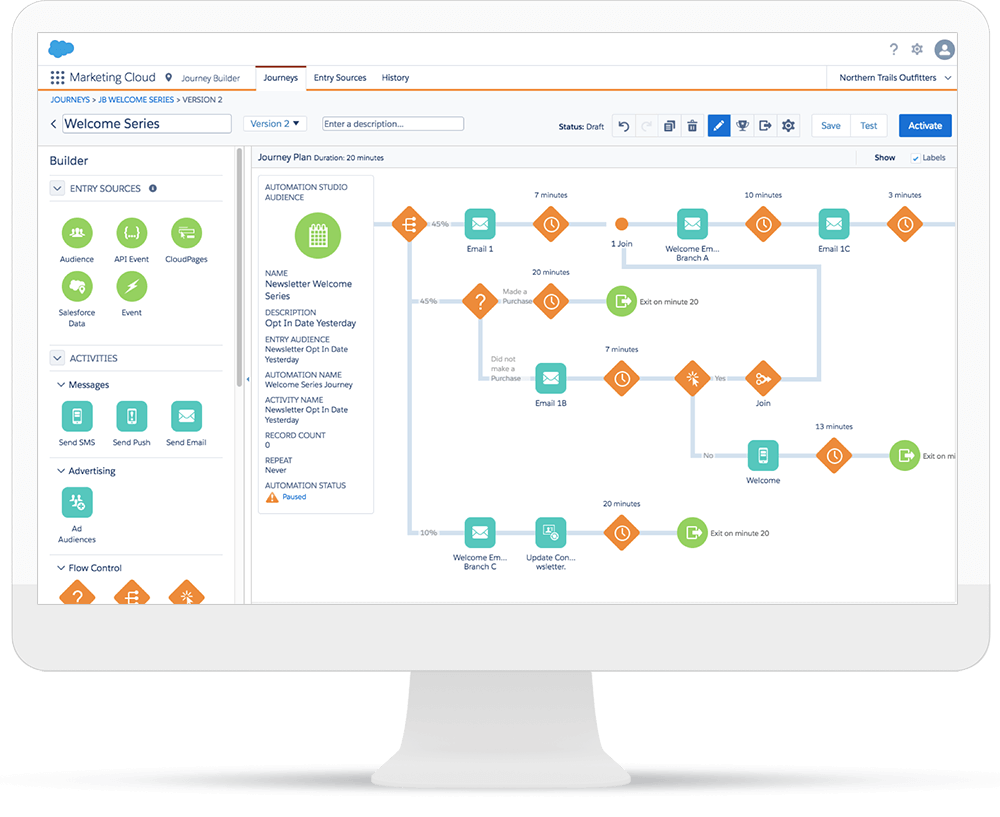 Salesforce Marketing Cloud is a provider of digital marketing automation and analytics software and services. Marketing Cloud includes integrated solutions for customer journey management, email, mobile, social, web personalization, advertising, content creation and management, and data analysis.
Features
Email, Mobile, and Web Marketing
Social Media Marketing
Digital Advertising
B2B Marketing Automation
Datorama
Web Analytics
Pricing
Salesforce Marketing Cloud pricing information is offered only upon request.
G2 Score
3.9/5 (out of 3665 reviews)
Reviews (Snippets from G2)
Pros
It's a relatively simple setup process.
I like that this tool integrates with other Salesforce features that my client's organization uses.
Salesforce Email Studio is the best cloud-based email tool to send a large group of bulk mails.
I love the ease of use, customizable features, and database integrations that allow us to easily and quickly reach our customers.
It is an intuitive and quite analytical software that collects the information provided by each user and determines their tastes and preferences based on this.
Composing email templates and creating drip campaigns is easy with Pardot once you get used to the workflow.
Cons
The UI can be confusing.
You can't create landing pages on different domains/subdomains.
Sometimes, the time out setting triggers while you are actively on the page.
There are definite gaps in functionality. SLA for sending automated emails is up to 60 minutes which is absolutely awful.
It was a bit tough to understand the UI at first.
Reporting is less flexible than I'd like, especially where customization is required.