5 Content Marketing Tips & Strategies To Up Your Game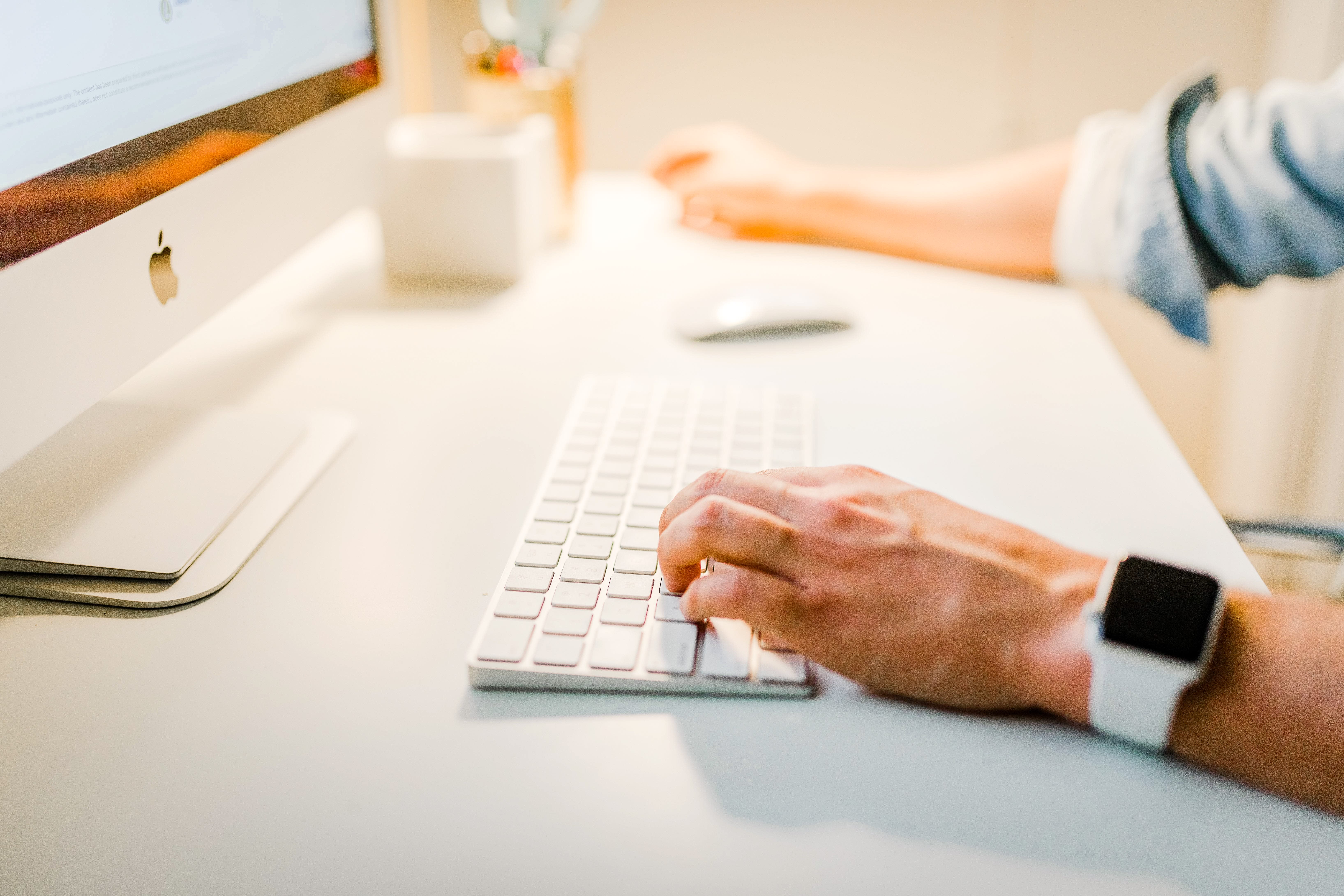 Did you know that Stripe's technical documentation receives ~25x more organic traffic than the Stripe blog?
This isn't a coincidence. Their docs are designed to cater to search intents and rank.
The SaaS market is expected to grow to $220 billion by 2022. 🤑
Anyone competing in the SaaS economy knows that content marketing is one of the most important business activities in 2021. More than ever before.
Here's the official definition of content marketing:
Content marketing is a strategic marketing approach focused on creating and distributing valuable, relevant, and consistent content to attract and retain a clearly defined audience — and, ultimately, to drive profitable customer action.
Seems simple.
Yet, only 9% of B2B marketers rate their organization as "very effective" at content marketing.
Let's try to break down what these organizations are doing to win at content marketing, and what we can learn from them.
Content Marketing Tips & Strategies
1. Derive content from experience instead of repeating what others are saying
To write well, you have to do spend a lot of time thinking about your readers and about your topic.
The omnipresence of content today means every SaaS business has to pay extra attention to their targeted personas' needs.
Remember to put yourself in the shoes of your customers.
One of the biggest barriers to creating content is finding people with relevant experience, who are willing to write blog posts. If you can find someone like that, they can derive insights from experience as opposed to relying on what everyone else is saying about the topic (copy-paste content).
Companies, where all team members- engineers, designers, marketers, salespeople, and product folks contribute to content, tend to win the long-term game because their content stands out, and each piece of content is derived from personal experience.
Embed content deeply into your culture, as opposed to making it only the content team's responsibility.
Content marketing is the gap between what brands produce and what consumers actually want.
- Michael Brenner
2. Product-led Content
Your content should not only inform prospects about your product but also about the industry in which they work.
To be able to inform your readers about their industry, you need to understand it really well yourself and stay up-to-date with the latest trends and developments.
Make your content marketing product-driven. It's about weaving your product into the narrative to solve a problem.
Don't sell. Focus on communicating valuable information instead of trying to sell your product.
Create content that focuses on a specific pain point or problem that your audience is experiencing and demonstrates how your product can help them solve it.
This approach will help in customer acquisition- it helps visitors perceive your product as the most effective solution to their problem. In addition, existing customers might also find it helpful.
In today's age of product-led growth, the majority of buyers do not want to go through the traditional marketing process.
70% of your target audience prefers hearing about your product while reading an article to finding it through an ad.
They want immediate answers to their questions and relief from their pain.
You should use your content as a way to build relationships with your potential customers by giving away value for free.
Ahrefs does a great job at this. Their 50M annual revenue with a team size of 50 is testimony to the fact that product-led content can help you acquire users without spending millions.
The golden rule of growing your website traffic:

Make sure your content answers the questions of your potential customers, while your product or service solves their problems. 💪

We're a case study of this: six of the best ten pages on our blog are comprehensive how-to guides. pic.twitter.com/ETGWg3HFXT

— Ahrefs (@ahrefs) August 8, 2019
3. Align content with each stage in your funnel
A first-time visitor to your website is looking for different information as compared to a returning user. Be sure to map out specific content that appeals to leads and customers at every stage.
The content marketing funnel
The content marketing funnel is focused on:
drawing the attention of your audience through awareness
getting them interested in your business or product
influencing their desire for the item
customer taking the required action-making a purchase
The content marketing funnel is basically a customer's journey when considering a software purchase.
The funnel is made of three pieces, with each piece serving a particular intent and purpose:
TOFU
or top of the funnel focuses on customer awareness through knowledge and education.
Examples: Blog posts, social media updates, infographics, videos, podcasts.
MOFU
or middle of the funnel focuses on building a deeper relationship with your customer by winning their trust, and more.
Examples: eBooks and white papers, case studies, reports, guides, templates, email courses, webinars, list of resources, among others.
BOFU
or bottom of the funnel. At this stage, you basically have to influence your customer to believe that what you're offering is better than everything else on the market. Done right, you will have onboarded another customer.
Examples: Demos, free trials, testimonials, competitive comparisons, customer stories, etc.
The average buyer engages with 3-5 pieces of content before talking to a sales rep.
Keep your content focused on the product and shift your content strategy from "look at me" to "look what I can do for you," and you'll see some impressive results.
Every piece of content you churn out is an opportunity to bring a new lead closer to a sale or to inspire an existing customer to take some action.
4. Go beyond what's obvious
Most marketers associate content marketing with three elements: blog posts, landing pages, and lead magnets.
That's a skewed viewpoint. Content strategies must go beyond tactics and begin with a thorough understanding of your target audience.
Most marketers place a high priority on blog posts. Stripe is not one of them.
How Stripe uses "Show, don't tell" to acquire customers
Stripe competes in a crowded market.
~8000 people visit Stripe's blog every month.

On the other hand, ~200,000 people visit Stripe's technical documentation every month.

This isn't by chance.

The documentation is designed to solve users' queries and rank.
From a user experience standpoint, most technical documentation is garbage. Stripe isn't like that.
The Stripe Documentation is detailed and fun. Most importantly, it works.
In-depth guides (3000+ words) on topics related to payments, technology companies, and entrepreneurship are another way Stripe serves their community. They've also launched "Stripe Press," a publishing house dedicated to great ideas and books for makers.
Stripe excels in one more area: Design.
Documentation, landing pages, and even tweets are beautifully designed. Stripe is devoted to the pursuit of design excellence. Good design instills trust.
5. SEO, SEO, SEO
It is not enough to come up with content ideas and write articles.
Your content strategy needs to drive business results. This is where SEO comes in.
Content marketing generates 3x the number of leads as paid search ads per dollar spent.
You need to make sure that your content is optimized for search intents, or nobody will ever see your content and it won't matter how well-researched or insightful it is.
71% of B2B buyers say that they read a blog during their buying journey.
Zapier's SEO driven content gets 6 million visitors each month
Zapier's go-to content recipe is content about apps and productivity with a focus on SEO optimization. If this gets them 6M visitors per month, why try anything else?
"Link shortener", "screenshot on mac" are some keywords that Zapier ranks for.

Zapier has found a way to dominate SERPs through the listicle blogs (blogs made up of a series of facts, tips, or examples around a particular theme) by targeting keywords that have a high search volume.
SEO isn't particularly sexy, but it works.
Over To You
It's estimated that there are over 1.7 billion websites on the planet, and the primary way we discover new websites is through search. If you're looking to acquire customers through your content marketing strategy, you cannot rely on dumb luck.
With every company out there competing for your reader's attention, it is the need of the hour to stand out.
In a world of mediocrity, even a little bit of effort goes a long way in standing out from the crowd.
We will leave you with these words from Kevin Ho:
No matter what your content is about, if someone clicks through to see your content, they're looking for an answer to something. Rather than giving them the runaround, give them what they're looking for. Answer their question simply and clearly and with as little jargon as possible.