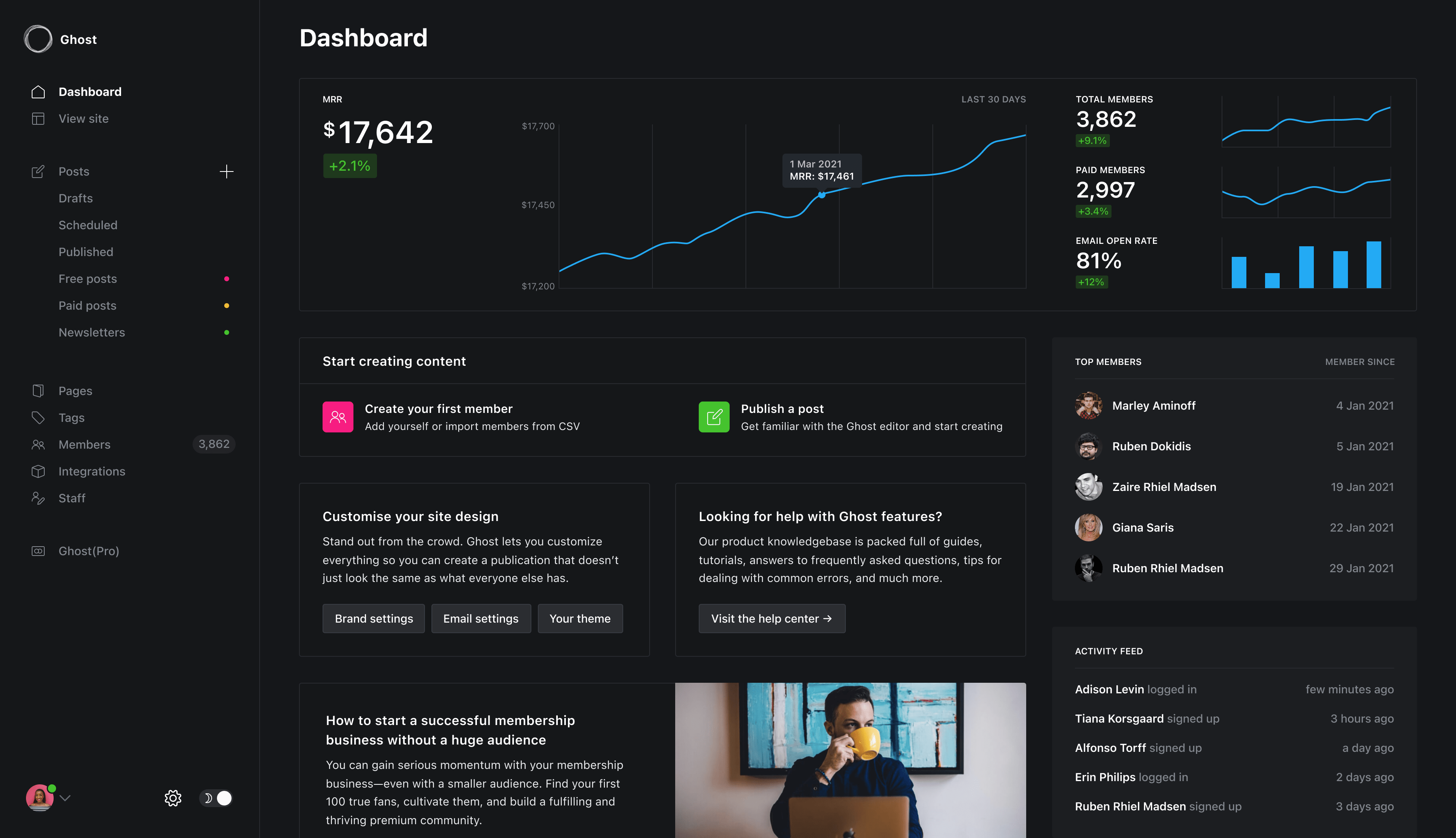 Ghost is an open source blogging platform. It is a professional publishing platform — designed for teams who need power, flexibility and performance. Every day Ghost powers some of the most-read stories on the internet, serving hundreds of millions of requests across tens of thousands of sites.
Customers
Buffer, Unsplash, The Signal, Duolingo, DuckDuckGo
G2 Score
4.1/ 5 (26 reviews)
Reviews (Snippets from G2)
Pros
Simple, clean interface, easy to use and set up, has pretty much all the features we need, and the API is well documented.
Ghost is excellent if you're thinking of starting on the JAM stack. It's fast, reliable and the best part is the admin UX it offers.
All in one integration, easy to use, very clean front end and good blogging experience.
The interface is clean and uncluttered and the ability to use markdown is beautiful and drool-worthy (even though I just learned it for the sake of trying Ghost).
Cons
I wish I could more easily resize images, but after learning some basic markdown that's no longer an issue.
If you delete a user you delete their articles and it is hard delete not retrievable.
There are some annoying UI behaviors here and there. Using the editing interface exclusively for markdown can be a pain.
Sometimes it freezes but I understand that it is due to high volume of feeds coming in.
Github Activity
Repo last updated 1 month ago