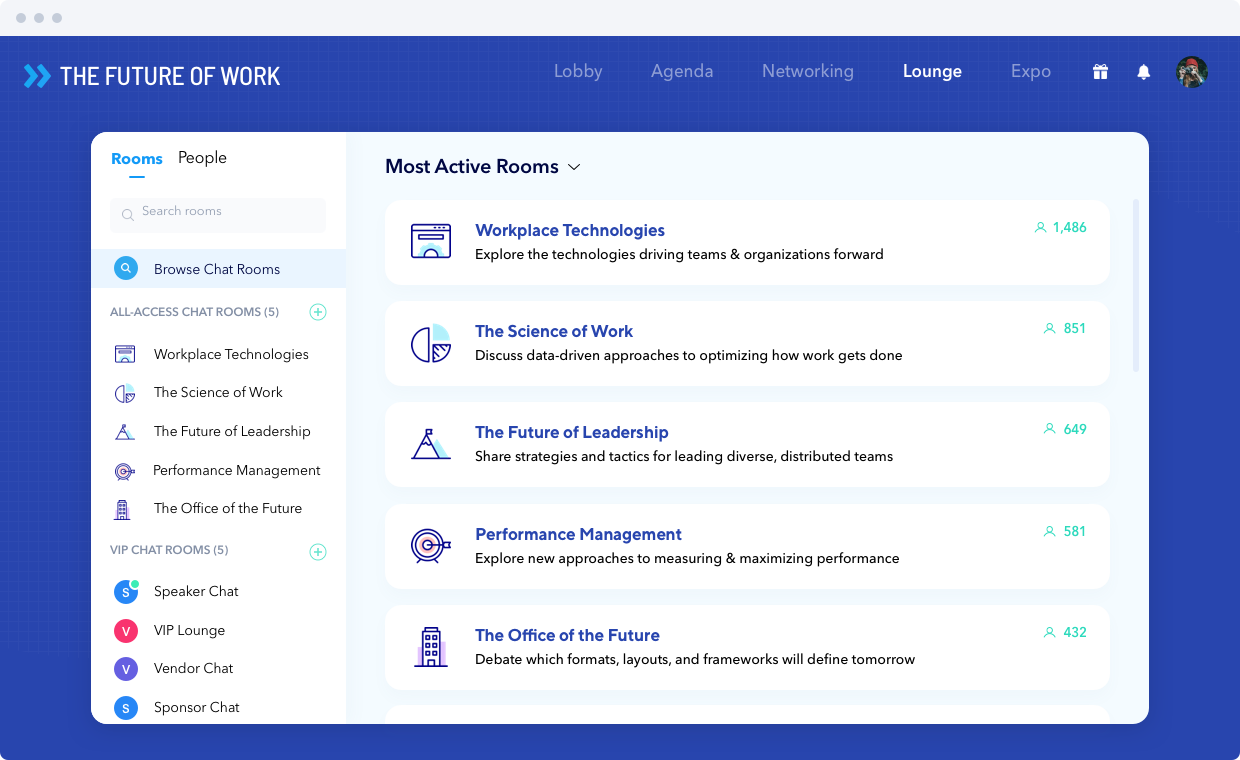 BigMarker is the world's most customizable platform for webinars, virtual and hybrid events. It combines powerful video technology with robust marketing and interactive experience capabilities to create one-of-a-kind branded events.
Features
Landing Pages
Promotion
Integrations
Live Webinars
Interactive
On-demand
Growth
G2 Score
4.7/5 (out of 266 reviews)
Reviews (Snippets from G2)
Pros
The fact that it has marketing automation features built in makes it a great marketing tool, since this eliminates the need for multiple platforms.
Really great features that have been well thought in implementation.
After moving to BigMarker, not only are we able to present nice pop-up offers, which was a game changer compared to just a boring link in a comments box with a competitor.
The reason I intend to use BigMarker exclusively is because it's just the tool I need to accomplish what I want to do. It's neat, it's powerful, it's intuitive, it's reliable.
Onboarding is easy. It has a great UI which makes it easy to create your first webinar.
Cons
Two personal things that I felt missing - 1) A good mobile app 2) A custom domain name feature.
Some of our recordings were occasionally a little choppy, or slightly out of sync.
I found the interface of the platform was not intuitive. It was difficult finding where to make edits or even the naming conventions were tricky.
It hasnt really leveled up very much considering how many other alternatives have popped up since.
There have been times with participants with lower bandwidths attempt to join and express challenges.