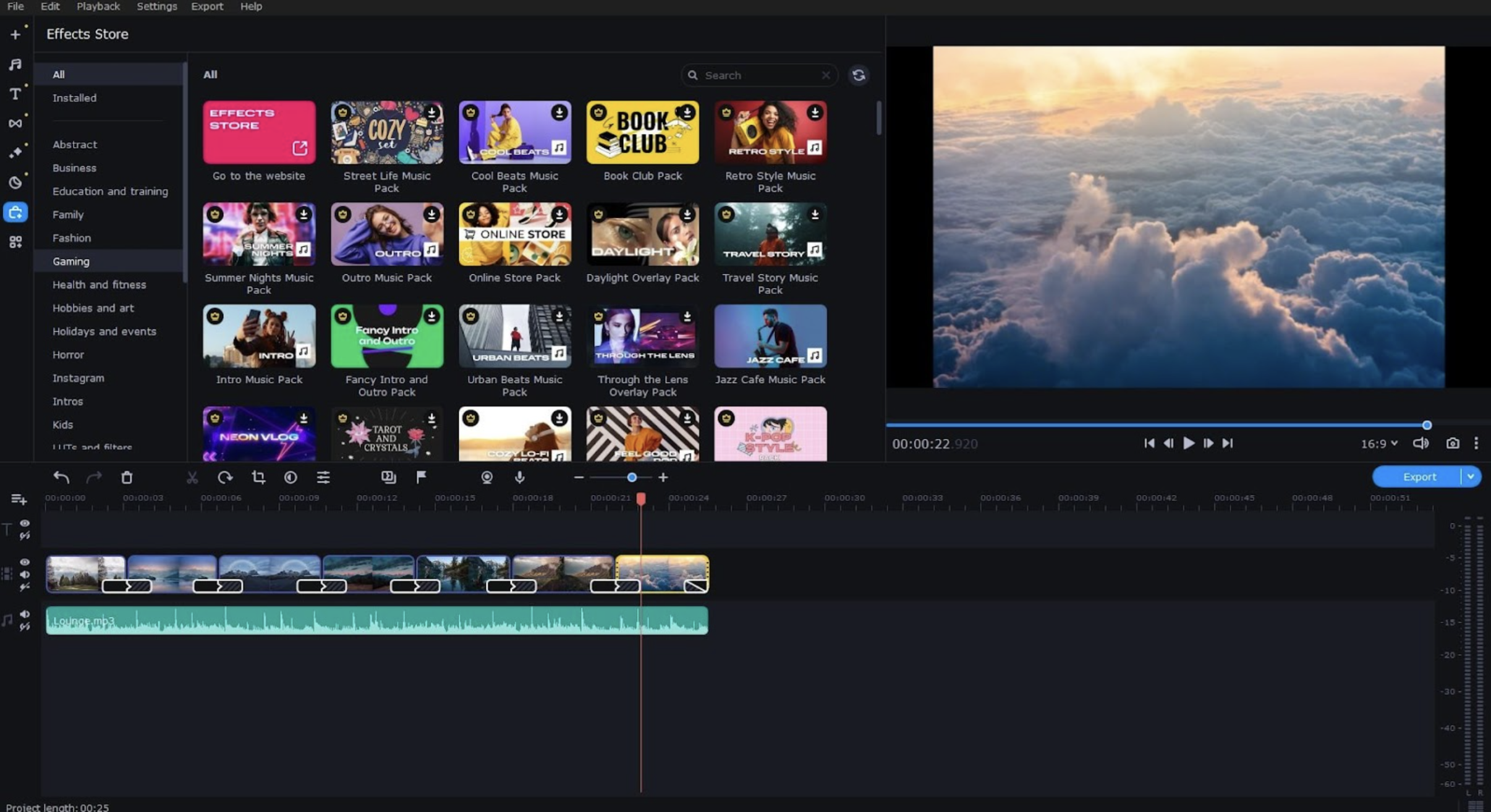 Movavi Video Editor is a perfect video editing solution for beginners and enthusiastic amateurs to create spectacular videos. The video editing software is available for Mac and Windows and provides plenty of features to edit a video into a unique masterpiece.
Features
Trimming, Cropping, Merging Clips
Transitions, Filters, Effects
Music, Titles, Stickers
Chroma Keying
Motion Tracking & Stabilization Tool
Advanced Color Correction
AI Background Removal & Denoiser
Audio Enhancement & Effects
Direct Upload to YouTube, Google Drive, TikTok
Pricing
An annual subscription for $54.95/year per user or a lifetime license for $79.95 per user (one-time payment)
Reviews (Snippets from G2)
Pros
The video editor by Movavi has a clean and smooth UI. Great software for beginners for quick and easy video editing.
Really glad to discover an editing option "for the rest of us" that offers flexibility without having to learn a complicated program.
Excellent software to use for various video editing needs. It's wonderful that it provides instructive lessons and great support for new users.
As a beginner in the editing industry, Movavi is pretty easy to use and its visuals are simple and not distracting.
Experience with Movavi influenced me to stay organize and creative. The software is easy to navigate and helps me do what I like.
Cons
The product quality is great, everything comes down to the price.
The price of the software does not match the level of performance and smoothness I expected.
The free trial version has a watermark and exports only a half of audio length.
Used this video editing software for 3 years, but the newest version is laggy and accidentally stops responding in my experience.
It seems like Movavi isn't built for editing large video projects. Occasionally, the program can be slow and freeze up, which gets really annoying.