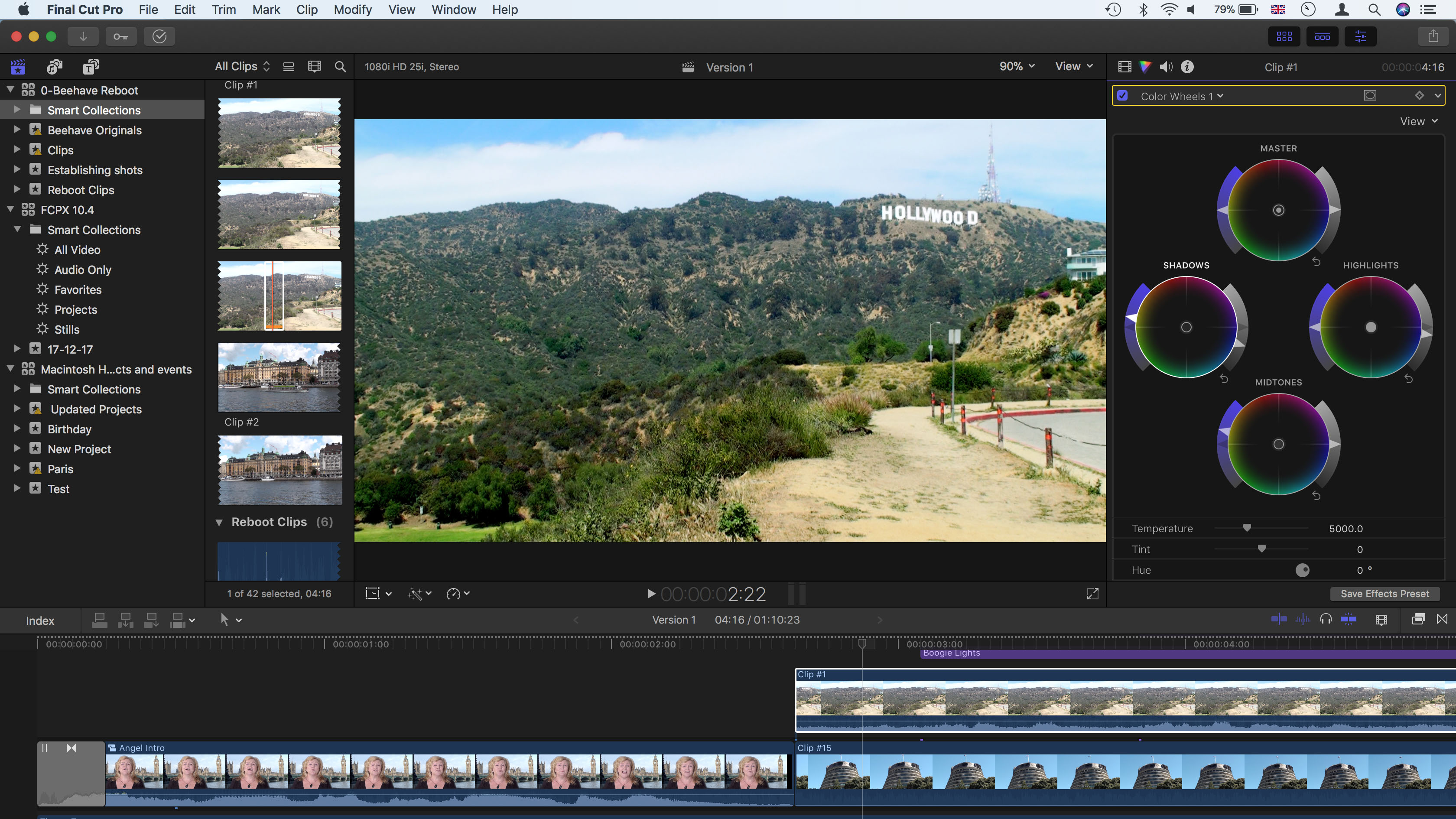 Final Cut Pro is a professional video editing application for MacOS users. The software gives powerful tools at the hands of editors to enable them to create stunning videos. These include filters, motion graphics, special effects and more.
Features
Moving & Trimming Clips
Multicam Editing
Effects
360 Degree VR Editing
VR Headset Playback
Advanced Color Grading
Presets
HDR Video Support
Motion Graphics Templates
Asset Management
Plug-Ins
G2 Score
4.3/5 (out of 311 reviews)
Reviews (Snippets from G2)
Pros
Love that you can just drop down the video segments you need. Very easy to upload to vimeo, or other platform.
The easy power at your fingertips- this program has a relatively easy learning curve .
I use to use iMovie for all my video editing, even merging music together, but after a while, I wished I could do more with my videos.
Easy to learn, easy to use! Final Cut X opened up their doors for so many new customers.
Apple products have a reputation for good UX and responsiveness. Final Cut X lives up to the reputation.
Cons
I'm not a fan of it being nearly $300 for the download.
Final Cut Pro X also got few disadvantages, like they only support the mac operating system, which lacks.
Unfortunatley, those who are familiar with the old versions Final Cut Pro will see that FCPX is less powerful and more trimmed down, evidently to attract more consumers vs. prosumers.
The time and resources need to generate proxy files can be a lot.
The timeline can be tricky sometimes if you want to add another media before your first media.