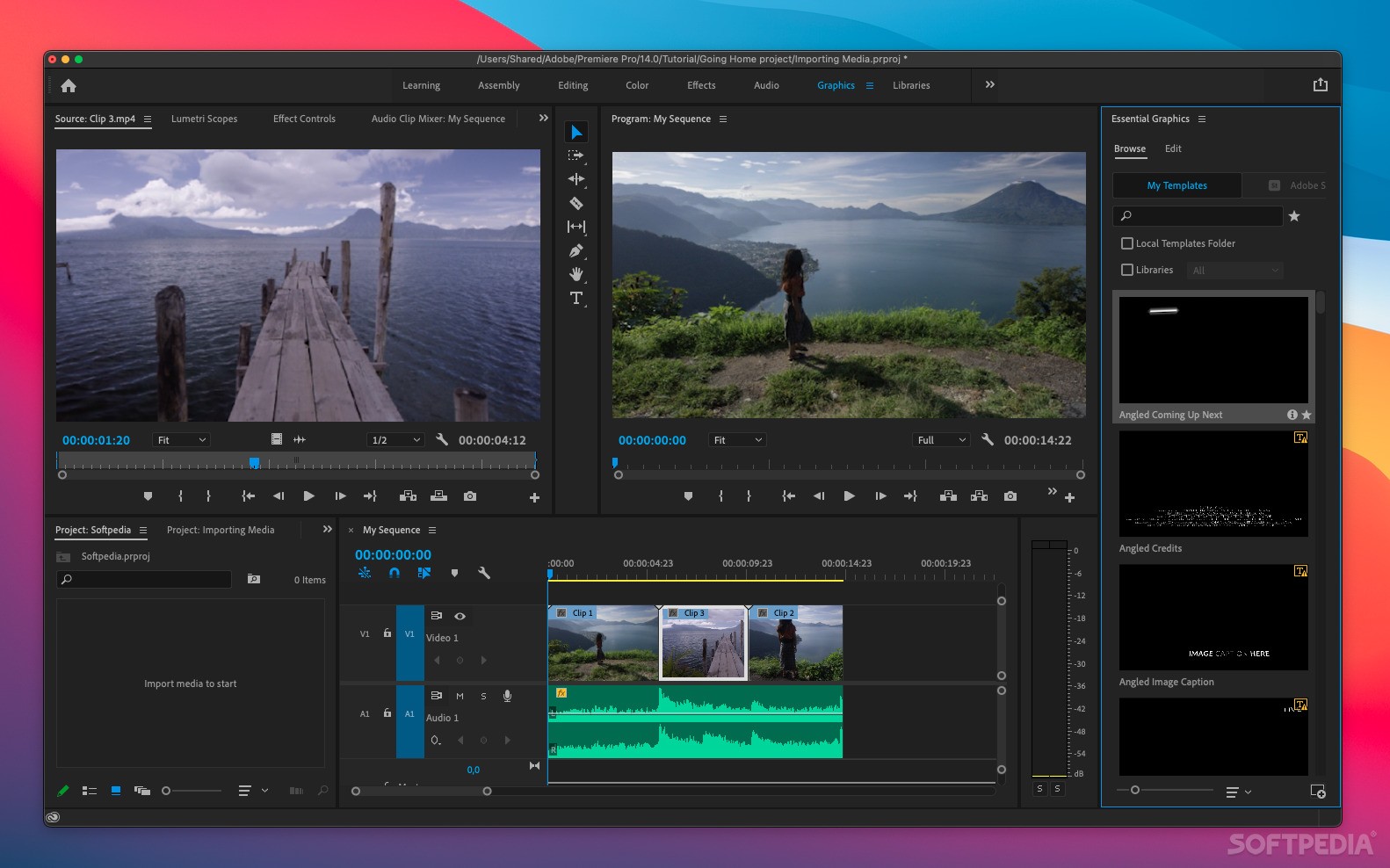 Adobe Premiere Pro is a desktop video editing application for professionals and enthusiasts. This software, used by Hollywood workers, lets users turn raw footage into stunning cinematic products. With Adobe Premiere Pro, editors have access to tools that enable them to do more than just basic editing. The application also gives them the means to adjust color, fine-tune audio, and more.
Features
Simultaneous Projects
Shared Projects
Motion Graphics Templates
VR Editing
VR Audio Editing
VR Rotate Sphere
Effects
Transitions
Video Titling & Graphics
Regional Closed Caption Standards
Lumetri Support
Labels
Type Tool
Direct Publishing
Libraries
Multiple Video Types
Multiple Formats Support
G2 Score
4.5/5 (out of 1201 reviews)
Reviews (Snippets from G2)
Pros
I love how user friendly it is, how many audio/visual effects there are and how you can set up different workflows based on what you are editing.
Premiere Pro is the biggest and best video editor on the market. It has all the necessary tools for editing, color grading, color correction, and even sound design.
Premiere is intuitive yet complex, simple yet technical, easy yet difficult - depending on your needs.
As a fully-fledged video editing tool, Premiere Pro brings an amazing set of features. My most favorite feature of premier pro is manipulating keyframes.
Regardless of what I need to do with a video, Premiere will have the tools I need.
Adobe Premiere, as part of the CC suite, has been my company's video editing solution for over half a decade.
Cons
Adobe Premiere Pro takes time to learn.
It can be a little bit difficult for new users to find options if they are not coming from the Adobe background.
The subtitle tools are rather weak, which is where I spend a lot of my time.
The only downside premiere has that it is one of the higher priced application.
I do not like how difficult it is to learn the platform.
Sometimes it has some unexpected crashes, just like other Adobe products.