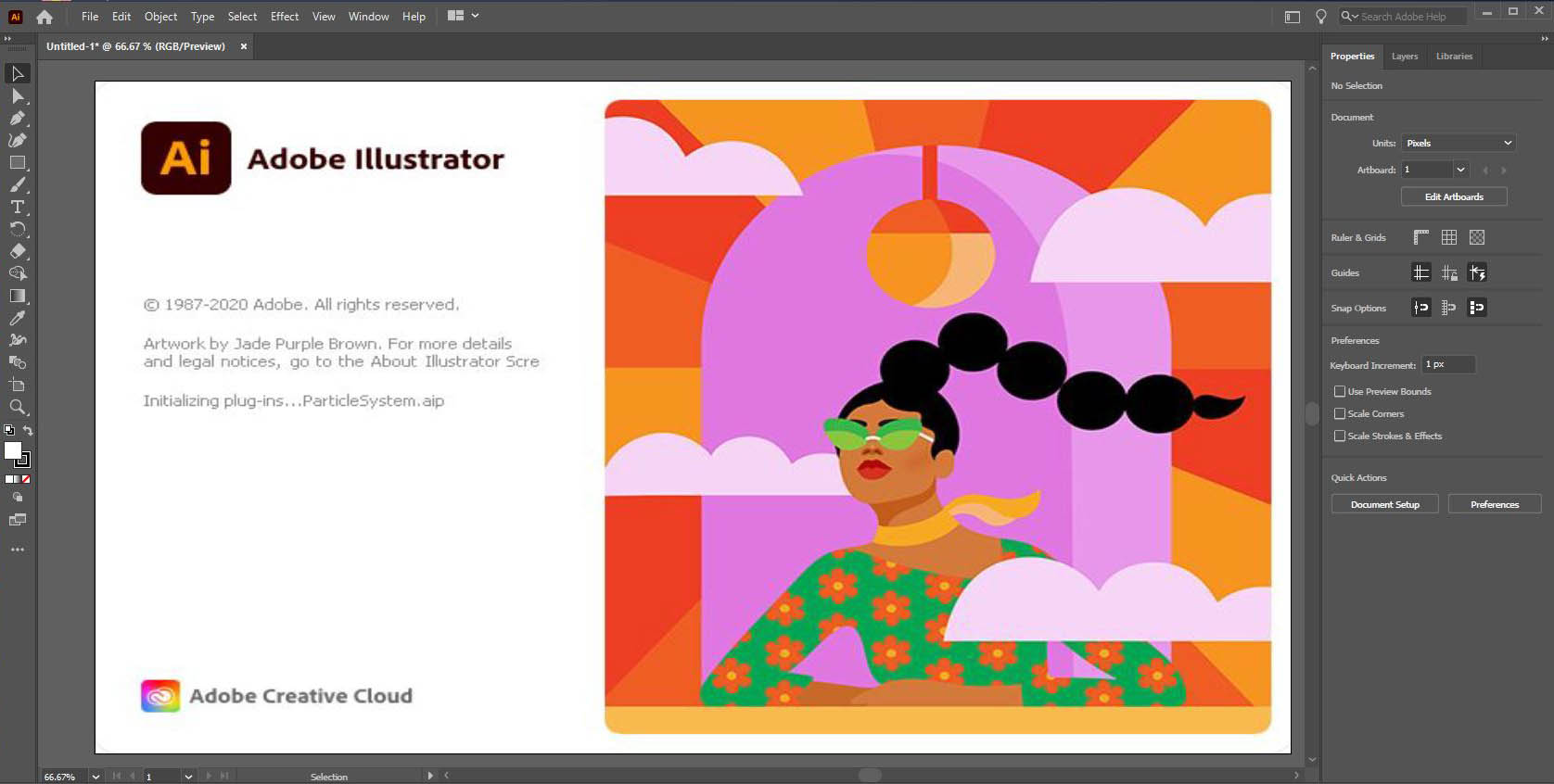 Adobe Illustrator CC is a vector graphics software designed for professional graphic designers and artists. It is part of Adobe Creative Cloud, which is a collection of Adobe desktop and mobile apps. Built with wide variety of tools, filters, and effects; Adobe Illustrator is used by graphic designers to create graphic designs for websites, video games, brand logos, and promotion materials, or print media.
Features
Logo Design
Typography font design
Hand lettering design
Icon design
Infographic design
Banner design
Chart design
Wallpaper maker
G2 Score
4.6/5 (out of 4753 reviews)
Reviews (Snippets from G2)
Pros
Adobe Illustrator provides multiple features in a single application.
What I like best about Adobe Illustrator is its extremely user-friendly graphical user interface
I love how versatile it is; I really can do a thousand and one things with it.
I like Adobe Illustrator because of its robust design and the features it provides, all under a single application.
The amount of content in this program is staggering. There are countless ways in which a business, personal user, freelancer, or several other users in many industries could use this program.
It is an entirely scalable application. I like very much for illustration designs.
Cons
The one thing I don't particularly appreciate is that it requires much space to store the file's output.
I dislike the mobile app as it is difficult to add vectors to the app to be able to edit them.
Sometimes it can be a little difficult to learn all the features and tools of Adobe Illustrator.
One thing I dislike about Adobe Illustrator is its inevitability to crash.
This platform is not for your "casual designer." The tools and functionality are robust yet not the most user-friendly for new users of the platform.
Sometimes it is too heavy and crashes my computer.