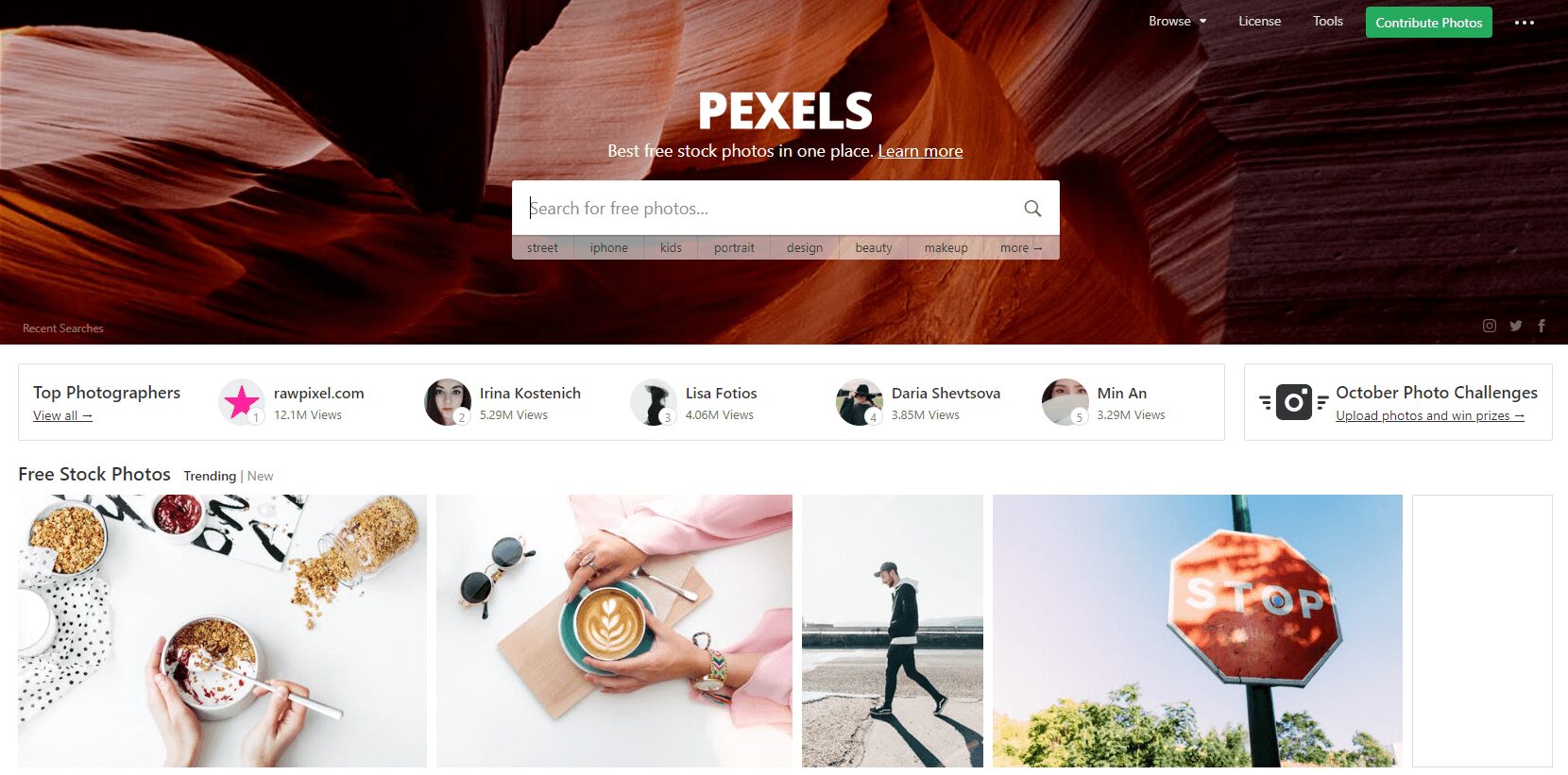 Pexels is a free photo and video library that helps creative people bring their stories and ideas to life. From small businesses to nonprofits, marketers to designers, millions of people all over the world rely on our community of photographers for fresh, authentic, and diverse imagery.
Features
Discover
Videos
Leaderboard
Challenges
G2 Score
4.6/5 (out of 44 reviews)
Reviews (Snippets from G2)
Pros
The Pexels UI is speedy and straightforward to use.
The thing I love most about PEXELS is it's free.
You may need to provide attribution but especially for an artist who just needs a quick reference of a position or mood for a painting, pexels is incredible.
Pexels makes it very clear that you can use all photos for free! The selection is great as well.
Searching the required images is easy, and the search results are very accurate.
Cons
Sometimes the photos Pexels provide are very generic and just have the word you typed in written on a paper.
The library selection can be limited.
The ads sometimes get to me, especially shutterstock and Adobe Stock.
Don't always have exactly what I am looking for.
The selection can feel limited if you're looking for abstractions or representations.