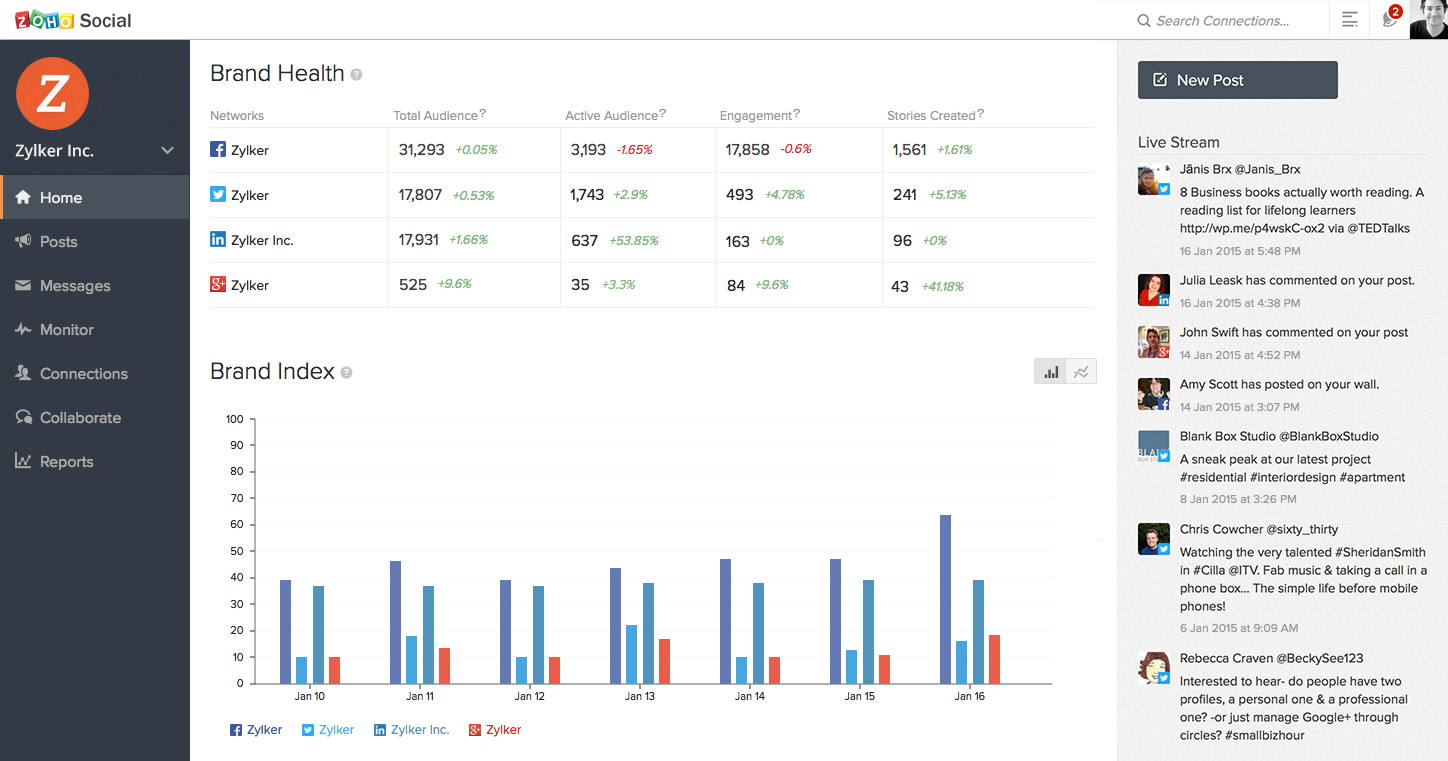 ZOHO Social is a smart tool that helps businesses grow their presence on the social media by reaching the right audience at the right time. It allows tracking revenue from social media marketing efforts and managing multiple social networks, monitoring keywords, scheduling unlimited posts and team collaboration from a single dashboard.
Features
Schedule
Monitor
Collaborate
Analyze
G2 Score
4.6/5 (out of 2214 reviews)
Reviews (Snippets from G2)
Pros
My over all experience with zoho social is very good. I have garnered more than 2100 followers within 2 months from 700.
What we like best about Zoho Social is the simplicity of the program.
It is easy to post and manage my channels. I can see at a glance what is happening and on what channel.
The ability to schedule, create and post future social updates through the same platform as your CRM is great.
The interface is super clean and simple. I liked being able to see latest posts in a clear view with the interactions noted for a quick glance.
Cons
It doesn't have an analysis for hashtags that we use and how much they work according to reach, engagement, etc.
The posts are sometimes published with a bit of delay.
It does not allow to post the videos longer than 60 seconds on Instagram.
Zoho Social has a restricted number of integrations, which limits its ability to provide adequate services.
Support for Wordpress is not there yet, and the recurring scheduling tool doesn't go far enough into the future.