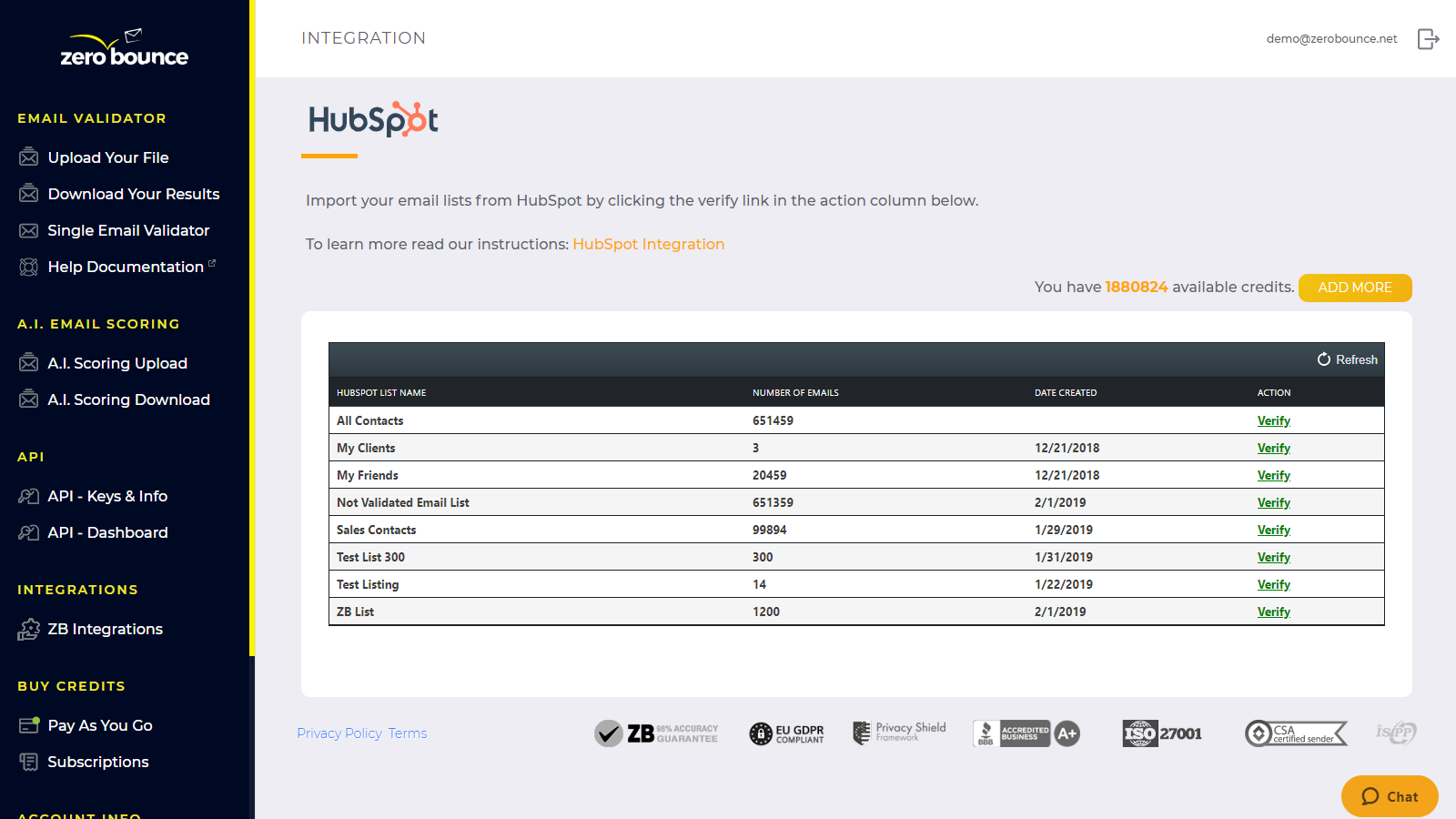 ZeroBounce is email verification software that specializes in email validation as well as spam and abuse detection. The system helps companies improve deliverability of complex and high volume emails and avoid factors that can ruin their sending reputation. This is by its ability to detect invalid, inactive, and spam-trap email addresses that causes messages to bounce.
Features
High Accuracy
Top-Level Security
A.I. Catch-All Email Validator
Email List Enhancement
Deliverability Tools
No Charge for Unknown Results
Free Deduplication
Integrations
Round-the-clock support
G2 Score
4.5/5 (out of 84 reviews)
Reviews (Snippets from G2)
Pros
ZeroBounce allows us the option to select pay as you go option. They had some advance feature Inbox Placement Tester where we can check our email template chances delivering in Inbox.
95%+ accuracy on email bounce reasons.
ZeroBounce has an excellent user interface. Anyone can easily understand how it works.
ZeroBounce is very simple to use. We just need to keep email address in file and upload. Z
ZeroBounce provides an excellent and easy-to-use email verification program at a reasonable price.
I like that I can mass verify emails before I add them to our CRM. This really increases my chances of actually connecting with my prospects.
Cons
I dislike that not every email can be verified due to the "Catch-All" category but this isn't to Zero Bounces fault.
The definitions of each kind of email are a little vague in spots. I can be a little bit of a guessing game.
Sometimes this application takes a lot of time to upload a bulk email list file.
We are still getting bounced emails after using the tool.
Very slow to validate contacts if file upload is larger.
Sometimes most of the emails are getting catch-all we need to recheck those emails again to avoid spam issue.