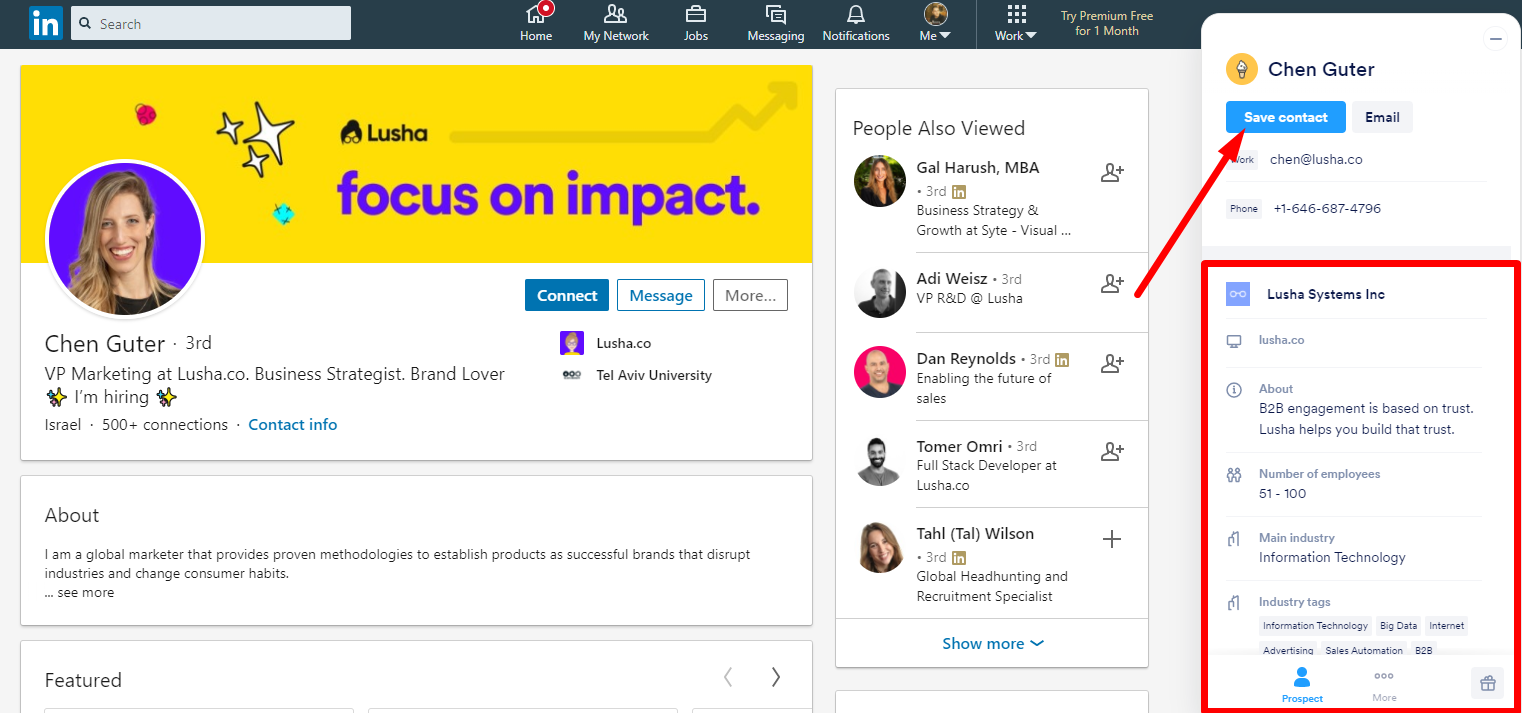 Lusha is a contact management solution for retrieving emails, phone numbers, and other contact information quickly, accurately, and easily.
Features
Data Import
Onboarding
Email and Phone Number Finder
Employee Onboarding
Pricing
Pricing varies depending on number of users: Lusha Pricing
G2 Score
4.3/5 (out of 1199 reviews)
Reviews (Snippets from G2)
Pros
We've been using Lusha for about 6 months to power the top of our sales funnel. It's a great, intuitive system with regular updates.
The accuracy of the data is very high when compared to its competitors like Zoominfo and sales handy and that is the best thing about Lusha.
The best part about Lusha is that it has contact information for leads that aren't present elsewhere.
Lusha is a fantastic tool for helping to reduce the amount of time it takes to make contact with a target account.
I liked it because every time I needed an email or contact information for my task Lusha was there to give me valid information.
Cons
Some leads are not accurate, but while speaking with customer care, they informed me that it still will happen as only 80-90% accurate will be there.
It needs a more extensive database, comparatively smaller than ZoomInfo, and the price is on the higher side.
I'll be honest this app is pricey, and when it comes down to getting leads information it should be accurate, but it's not always the case.
I dislike the fact it doesn't have a lot of contact information for the US region. I would hope they would add it and it would be a one-stop tool for data intelligence for me.
Lusha basically works with LinkedIn and we can find the contact details of people who are in Linkedln. Outside Linkedin is a bit of a process and it bit expensive.