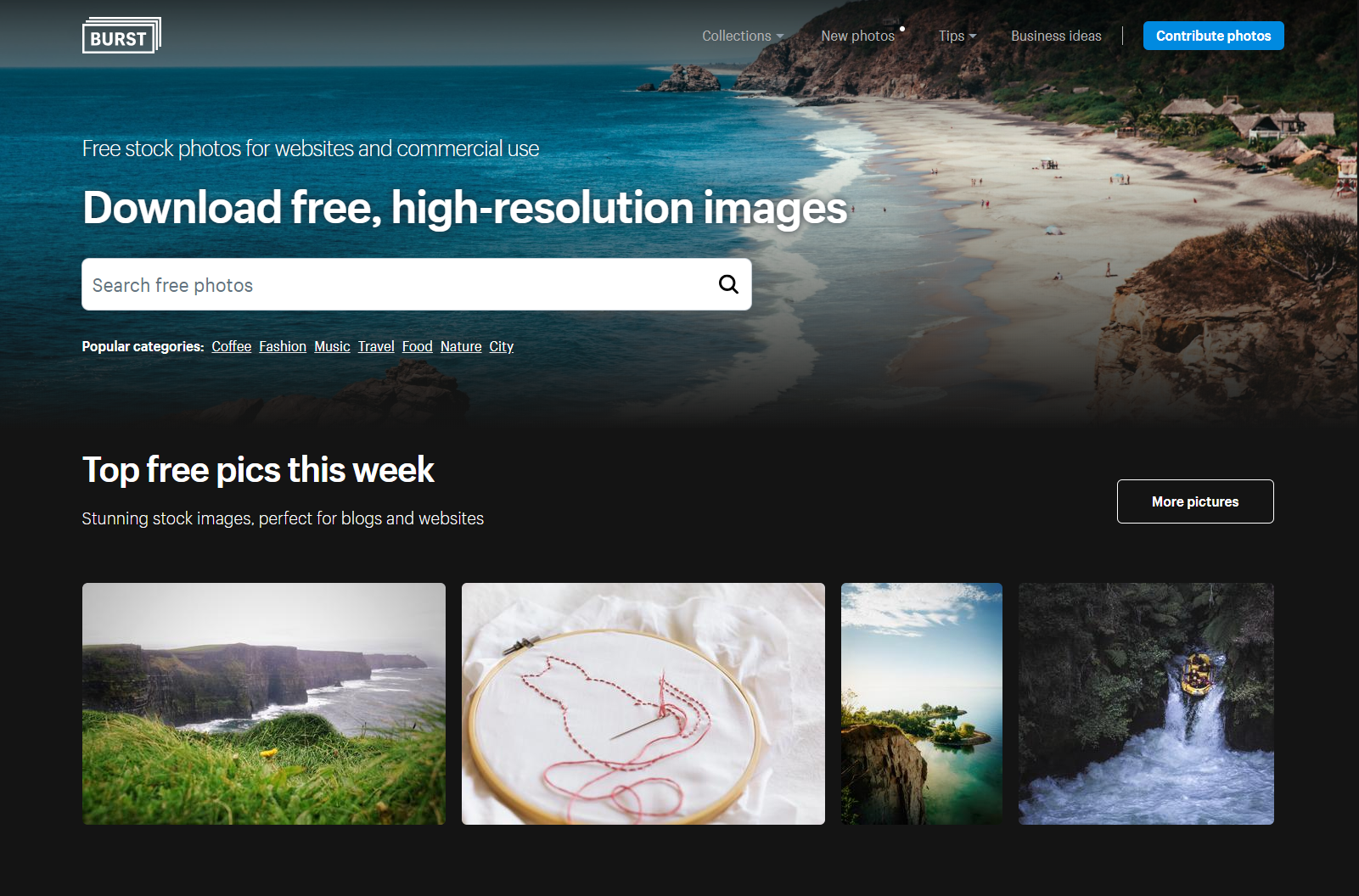 Burst is a free stock photos for website and commercial use platform that is powered by Shopify.
Features
Open Creative Commons Licensing terms
Two download options
Huge royalty-free image resource
Easy to use
Make Burst's photos your own
One-click tool
Minimal design
Community
Pricing
Burst has not provided pricing information for this product or service.
G2 Score
4.6/5 (out of 40 reviews)
Reviews (Snippets from G2)
Pros
I love the open Creative Commons licensing terms.
They have a great image library that allows to you use photos with copyright infrigement or taking someone elses intellectual property.
I love how i can be creative and make my shopify store my own by using the photos that burst provides.
Burst is amazing, as it solves our key problems of adding pictures from stock photography onto our store.
Burst is a platform in which you can view and use certain images for your business. I like the variety of images I can choose from and the quality as well.
Cons
Often times, you search for photos is limited because there isn't a wide selection of photos available.
Not a lot of themes available, would implement more photos.
The pricing for the premium plans could be lower for the higher plans.
There are limitations to the photos available because burst is fairly new.
The library isn't as in-depth as other stock photo websites.